All Credits Go To:  Jenny Sugar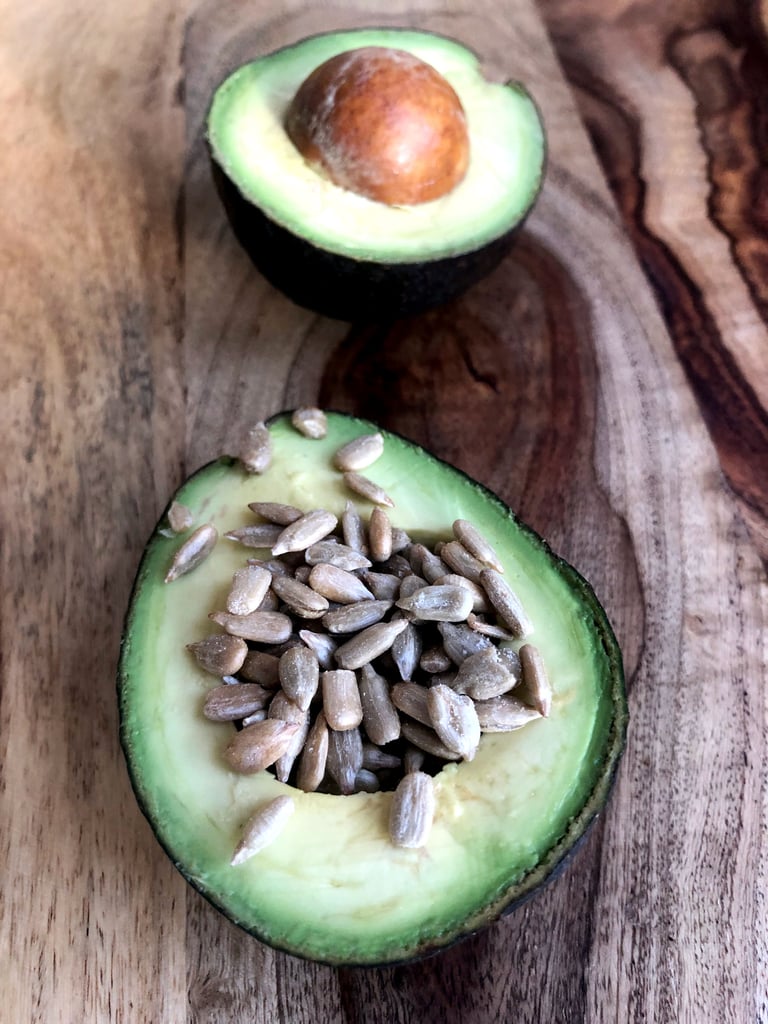 As a plant-based eater, I'll admit that my high-carb diet (that absolutely includes tons of sweet potatoes, whole grains, and dates), gives me energy for my explosive CrossFit workouts, but I end up feeling hungry soon after eating. Then I end up eating more, which has resulted in about a 10-pound weight gain over the past year or so. And no, it wasn't muscle.
Many experts suggest including healthy fats in your diet to help you feel more satiated, so you eat less. Would this work for me? Registered dietitian Leslie Langevin, MS, RD, CD, of Whole Health Nutrition told POPSUGAR that healthy fats are essential for weight loss because they "keep us full and satisfied since they are digested slower than carbohydrates." Avocados are one of the foods she recommends clients include to help with weight loss.
My Avocado Experiment
I was used to eating half an avocado a few times a week, but I thought: what if I ate one whole avocado every single day? How would I feel? Would it keep me fuller longer? Would I end up eating fewer daily calories? Would I lose weight? Or, because they're high in calories, would I gain weight? I got out my pink Himalayan sea salt, a sharp knife, and a spoon, and was ready to see what would happen.
What I Did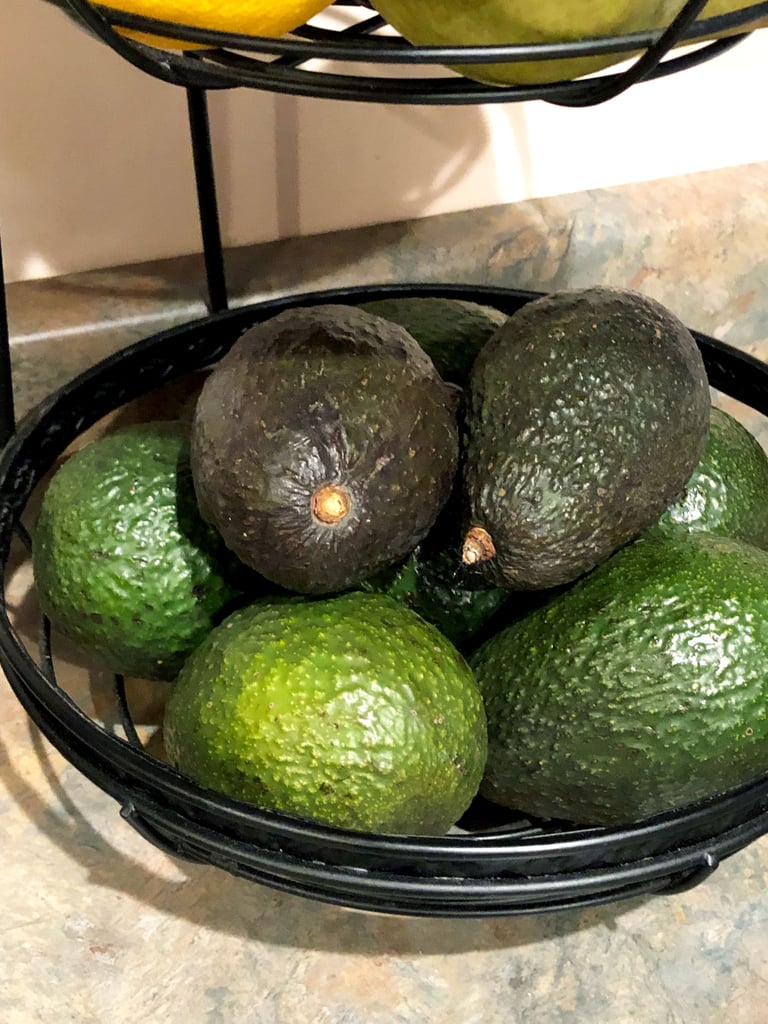 I drove to my local grocery store and practically bought out the entire avocado section. I had seven avocados traveling down the moving belt at the checkout, and of course, the woman behind me had to make a snarky comment. "Someone likes avocados!" I smiled and said, "Uhhh, yep, sure do!"
Really though, they weren't all for me. My family is avocado-obsessed as well, so they polish off one or two a day on their own. I ended up having to go to the grocery store every three or four days because avocados have such a short period of perfect ripeness. I kept the ripe ones on the top of the pile (as you can see).
I did learn a trick from someone at the checkout (on my second trip), who also noticed me buying a slew of avocados at once. She said, once the avocado is ripe, put it in the fridge, and it'll be ready when you want it. Brilliant. That totally saved me some trips to the store, some dough, and some sadness, because part of me died inside every time I cut open what I thought was a ripe avocado, only to find it completely gray and bruised on the inside.
How Did I Feel?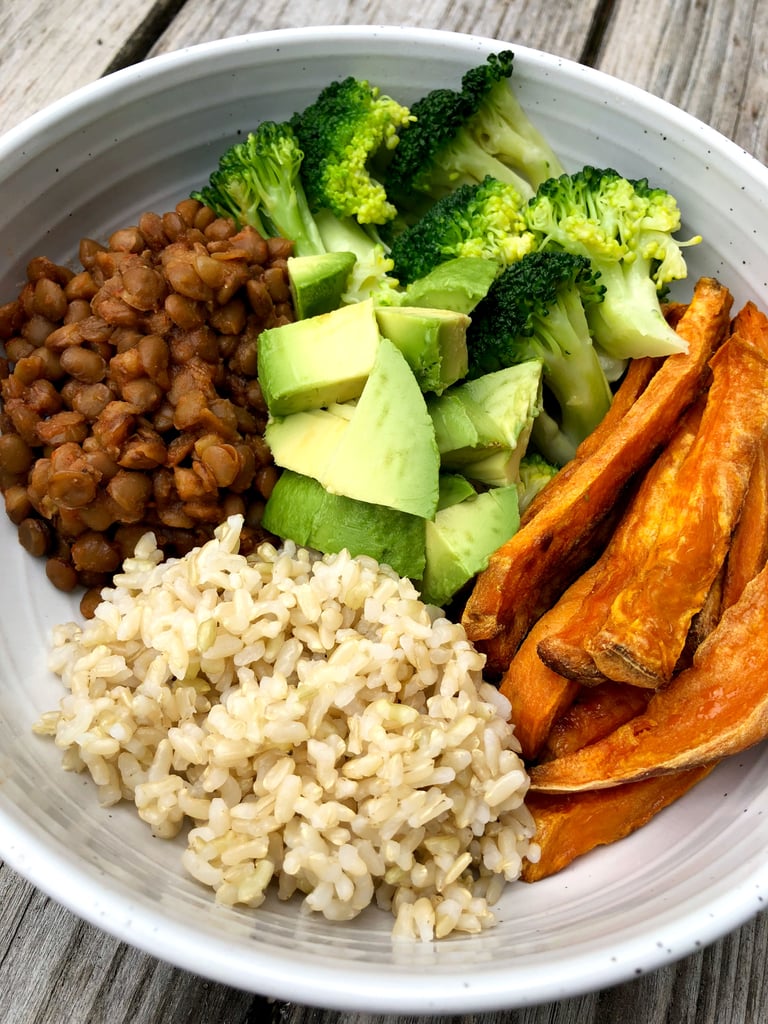 I didn't eat one whole avocado in one sitting. I cut it in half and had one half at lunch or dinner, and one-half for an afternoon or after-dinner snack topped with salted sunflower seeds (my fave!) or smeared on toast with sliced cherry tomatoes. It added creaminess to salads and buddha bowls, and by the the end of the evening, after having had one avocado in my belly, I actually did feel more satisfied.
I also noticed that because avocados are rich in fiber, it helped me out in the bathroom. Plus, I didn't get sick of avocados, even after a week and a half into my little experiment. I actually began to crave them more.
Did I Lose Weight?
Adding more healthy fats to my days definitely helped my meals feel more satisfying, and I felt fuller longer. And at night I felt more content and my sugar cravings weren't as strong, which was a huge positive bonus I wasn't expecting.
Did I lose weight? Nope. But I didn't gain weight either, which I thought could happen, seeing as one large avocado contains 365 calories. But because feeling more satiated cut down on my other mindless snacking on nuts and an after-dinner dessert, it all worked out.
Will I keep it up? I'll definitely enjoy one avocado a day, at least three or four times a week, because I loved that it helped with sugar cravings. But for the most part, half an avocado has been working just fine. I do feel better about including more avocado in my diet, using it as a butter replacement in muffin recipes and "buttercream" frosting, or throwing it in my smoothies. People are always saying that eating too much will make you gain weight. That didn't happen for me, so eating more avocado gets the green light in my book!